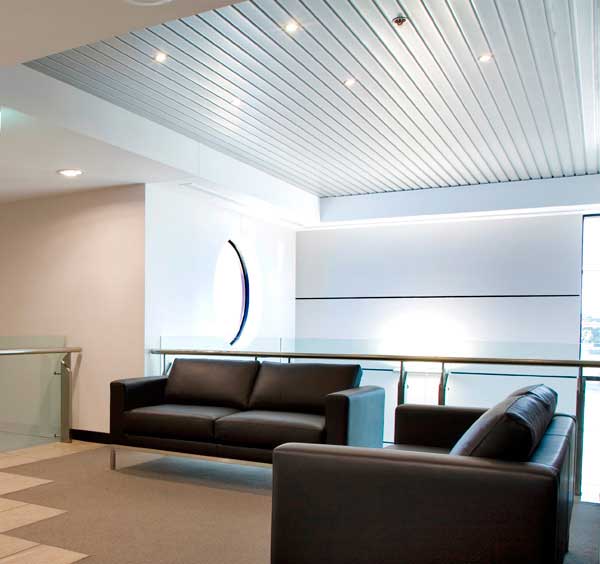 We offer world class metal ceilings form Hunter Douglas – having more than 50 years of experience in creating innovative ceiling systems for the utility sector, Hunter Douglas is able offer you the best quality products and support services for all your architectural projects. Our portfolio consists of a wide range of metal, aluminium, textile and wood ceilings. Some of these ceiling systems can also be used as a wall cladding application.
A range of metal ceilings in aluminium, steel and stretch metal are available in linear, wide panel, open cell, curved and tile configurations. This huge range of ceiling options is only limited by your imagination.
Why keep your vision locked inside? Bring style outdoors with our exterior ceilings. Created specifically to withstand extreme weather conditions, a Hunter Douglas exterior metal ceiling boasts extreme strength and durability all year round. Exterior ceilings are specially developed with the same aesthetic appearance as interior ceilings and a wide range of systems provides the architect with a high degree of design options.