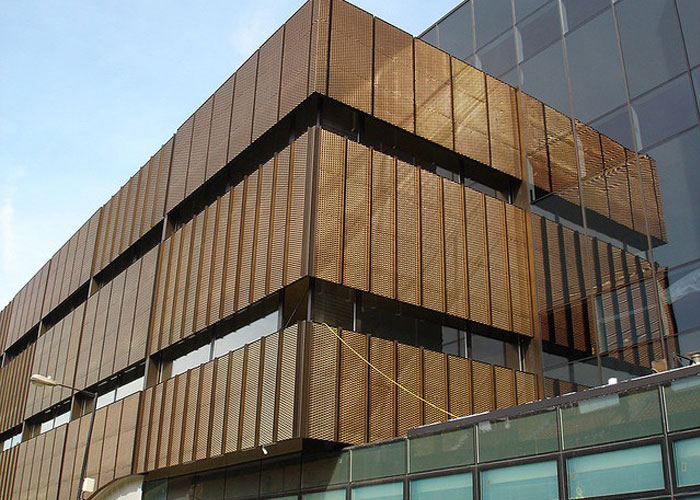 Decorative Expanded metal is by nature providing possibility of shielding all or part of the area exposed to sun light while allowing the passage of air  and has advantage to adding an aesthetic and architectural value to various applications.
Unique patters of Infra Mesh reduce the solar gain through blocking direct sun rays as it moves through the day and allowing the sufficient light. Such unique feature of Infra Mesh helps in utilization of more natural resources for LEED certification and add value by usage of green metal  – Aluminum.
Application: Our diverse product selection utilizes  various opening  sizes and shapes that reduce weight while achieving results in light and sound diffusion; security.
The aesthetic qualities of Products provide unlimited design possibilities for architects and designers.
Building Façade ,Curtain wall screen.
Cladding to Exterior Wall.
Refurbishment of old Building Exterior look.
External and Interior ceiling.
Partition wall and as Privacy /Vision Barrier Panel.
Sunscreen Panel over window and Doors.
Balustrade Panel, Guard Railings, Signage Panel.