Being creative with color also means creating moods, each color giving a different result. Whether you simply wish to accentuate the structure of the wood with clear or near-natural colors, or whether you prefer to make a statement with bright, bold colors, SAICOS can provide you with colors spanning virtually the entire spectrum of nature.
Do you want to protect your wooden siding against the effects of the weather, or give your garden timber that individual touch? SAICOS has just the right finish. Our finishes are always tailored to the area you're working in, and to the individual properties of the wood you're using, whether it is hardwood or softwood.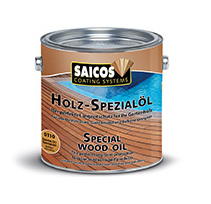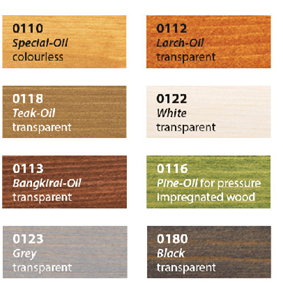 Premium protection for wood decks and garden furniture. Anti-blocking properties and open-pored.
Contains neither biocides nor fungicides and therefore also suitable for children's toys.
Interior or Exterior Usage
Slip resistant, Water & Dirt repellent – Great for wood decking.
High Coverage:1 L = approx. 150 sqft (2 coats)
Transparent natural wood shades or colourless.
Semi-transparent wood protection on natural oil basis with very high UV protection and excellent weather resistance. Ensures a natural colour.
natural oil base
high UV-protection
weatherproof
anti-blocking
open-pore
1 L = approx. 13 m2 (2 coats)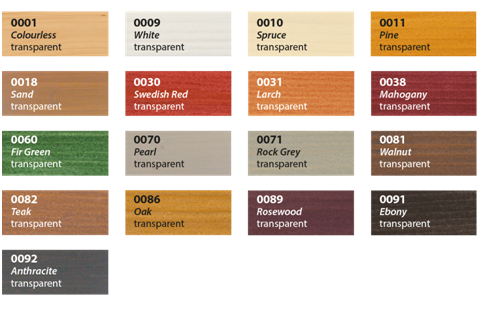 Water and dirt-repellent long-term UV protection against greying. Delays yellowing.
UV ProtectionWood Finish Exterior
Water and dirt-repellent long-term UV protection against greying. Delays
For exterior & Interior use
Preventive action against blue stain and other fungi that attack woodwork (rot and mould)
Pigments with high resistance to UV
Open pores, water-repellent coating doesnot crack ,flake,peel or blister . It is water repellent ,moisture regulating and reduces swelling and shrinking of the wood
A specially developed pigment-binder combination achieves a veryv uniform and attractive colour at the surface.
Drying time approximately 6 -8 hours depend on type of wood and surface. • Ideal varnish for dark window frames (e.g. tropical hardwoods) – no flaking, easily renewed just by adding an extra coat.
Note: Dark colour shades provides higher UV protection therefore recommended to use for wood exposed to extreme weather conditions.
1 L = ca. 13 m2 (2 coats)
Gloss degrees and colours – All colour mixable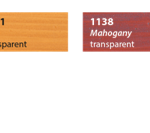 Effect Wood Stain
metallic effect
1 L = approx. 5 m2 (2 coats)
Greying Wood Stain
natural character
moisture-regulating
1 L = 10 m2 (1 coat)